it-sa Newsroom
Tenth round of it-sa breaks new records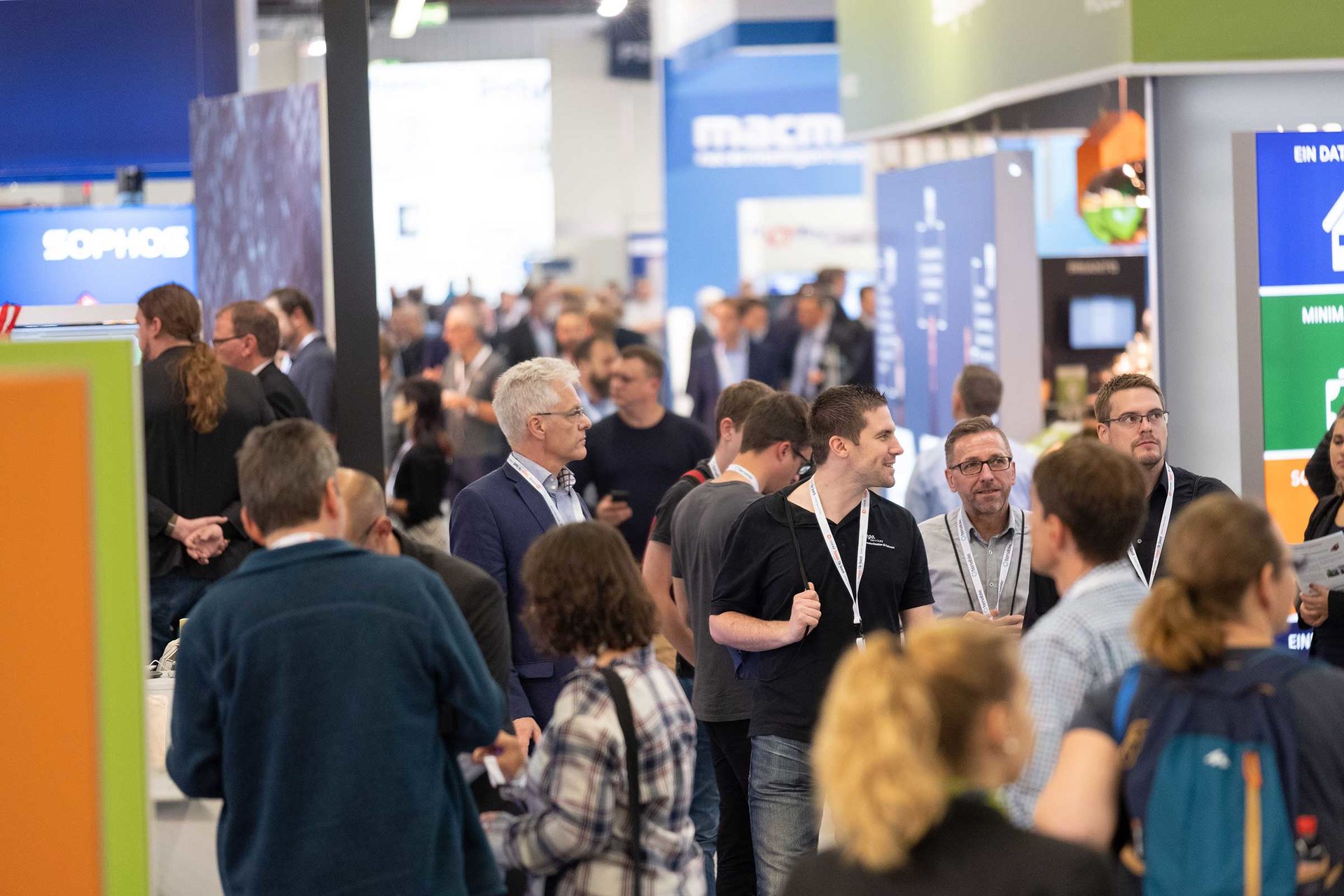 With 696 exhibitors from 27 countries and 14,290 trade visitors hailing from some 50 nations, it-sa 2018 broke new records. An around 20 percent increase in display area and 20 percent more international participants than in the previous year reinforce it-sa's importance as the "Home of IT Security" in Nuremberg. With the visit of Andreas Könen, Head of the Cyber and Information Security Department at the Federal Ministry of the Interior, Building and Community, the Bitkom Executive Dinner attended by the Bavarian Minister of the Interior Joachim Herrmann, a state reception in the Bavarian Ministry of Finance, Regional Development and Regional Identity, as well as visits by international office holders and delegations, numerous high-ranking decision-makers from the political, administrative and business arenas took advantage of it-sa to discuss cyber security.
Extended forum programme and special keynote in English
By increasing the number of forums to five, the range of presentations in the exhibition halls could be extended yet again. Some 350 presentations covered the most diverse aspects of IT security from a technical and organizational perspective. The new international Forum I10 with presentations in English was very popular with international trade fair participants. This is also where IT security specialist Paula Januszkiewicz held her special keynote, showing how easy it is for hackers to take over IT systems and how companies can protect themselves.
20 events at Congress@it-sa
Congress@it-sa offered an even more extensive programme with 20 events under one roof. Alongside the international symposium Vis!t (a German acronym meaning "Administration integrates secure information technology"), the event also featured the IT baseline protection meeting of the BSI (German Federal Agency for IT Security), the annual convention of IT security managers from regional and local municipalities, and other technical and industry-specific events.
Lucky winner at UP18@it-sa
As the winner of the UP18@it-sa Award, Darmstadt-based IT-Seal also had reason to celebrate. At the new CyberEconomy Match-Up for start-ups, influencers and decision-makers on the day before the fair, the young team impressed with its concept for more IT security awareness.
Presentation of the German IT Security Award at it-sa
The 7th German IT Security Award from the Horst Görtz Foundation was presented at it-sa for the first time. The winner of the prize, which is worth a total of EUR 200,000, was Physec, a start-up from Bochum. The Department of Network and Data Security at the Ruhr University Bochum and the Berlin company Cure 53 also received an award.
For more information on it-sa 2018 please go to the Closing report.
_______________
You will also find news about all aspects of it-sa and the IT security environment in the it-sa Security Newsletter.
To register for the newsletter
Impressions of the tenth it-sa