it-sa Newsroom
Interview with Ute Richter, Managing Director, Digital Hub for Cybersecurity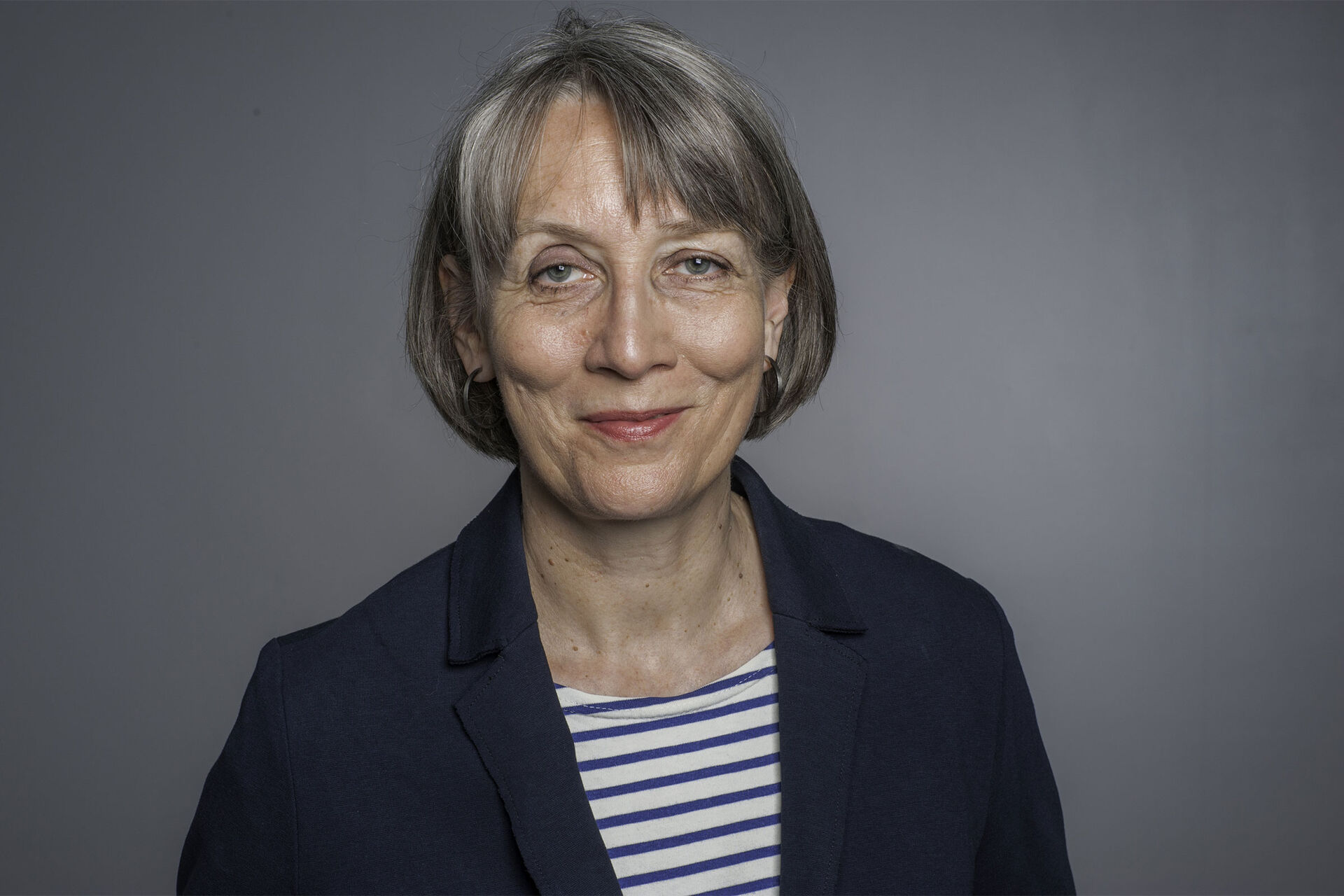 Ute Richter has headed the Digital Hub for Cybersecurity in Darmstadt since the beginning of this year, and has already advised plenty of technology companies in that capacity. Trained in German literature, she previously spent decades at communications agencies, and has had experience throughout the field of information and communications technology. Whether based on her knowledge of security technologies, or her experience with start-ups, she's now sharing her wisdom with company founders. She describes for us some of the things young companies should watch out for.
Ms Richter, what's your position at the Digital Hub for Cybersecurity?
I've headed the Hub since the start of this year. It's my job to work with my staff to develop programmes and services for start-ups. We also work with established companies that are interested in collaborating with start-ups.
How did you get into cybersecurity?
I have a background with international communications agencies, and assisted a wide range of technology companies in that capacity for a good long while. We supported companies in the full range of information and communications technology, including a lot of providers of security technology. Since I've had experience with start-ups of my own, I know the kinds of problems that crop up in founding a company. My work also included a lot of experience in marketing and sales – which are especially important for start-ups.
How did the Digital Hub for Cybersecurity develop?
In 2017, the German Federal Ministry of Commerce and Energy (BMWi) launched the Digital Hub initiative to support company founders and businesses with 12 hubs at 16 locations. These hubs cover sectors that will be important for digitalisation in the future. They include topics like healthcare, fintech and, of course, cybersecurity.
How do you do what you do – in other words, how do you support company founders and start-ups?
One of our jobs is to network start-ups with established companies. An important goal is to enhance the visibility of the solutions that start-ups develop, and get them usable by interested companies. That can be an immense opportunity for both sides. But we also network company founders with investors. The sector is getting more and more interesting for venture capitalists (VCs). Networking is important to enable a start-up to grow effectively, and so its goods or services can hold their own in the market. In cybersecurity, though, the most important factor is to attract customers who'll serve as references and with whom you can carry out a pilot project.
That's why our services for start-ups include events like our Hub Nights and the UP@it-sa Award. We established the prize in collaboration with NürnbergMesse and the Bavarian IT Security Cluster. This year, the day before it-sa opens, UP19@it-sa will bring start-ups together with potential investors and supporters. Twelve start-ups who have impressed a jury of professionals in the field will give a speed presentation onstage. The audience will then decide who gets to take home the UP19@it-sa Award. The prize is intended to recognise innovative ideas and persuasive business models developed by company founders and young companies. And it also earns them a lot of attention at it-sa.
Why was Darmstadt chosen for the Digital Hub for Cybersecurity?
Darmstadt is one of Germany's and Europe's biggest research locations for cybersecurity. It's the home of institutions like the Fraunhofer Institute for Secure Information Technology (SIT) and the National Research Centre for Applied Cybersecurity (CRISP). Darmstadt Technical University is one of the world's top research institutions in the field. So that's why Darmstadt got chosen. After all, networking start-ups, business and science is our goal, and Darmstadt is essentially an ideal location for that. But we assist start-ups nationwide, including in places like the Harz region, Jena and Hamburg.
What's your view of the opportunities for start-ups in the cybersecurity sector?
Fortunately, there are now lots of assistance options for young companies. But the hard part is still to find your first customers. It makes a difference whether you're working with just any technology, or security-critical technologies. Because in Germany, at least, there's considerably less willingness to experiment in the security sector.
What's more, regulatory requirements and environments for security products pose a special challenge. After all, you have to put solutions on the market that are compatible with a complex legal setting. For example, for exports you need to comply with the Foreign Trade Act. It names things that you can't take to another country even just to give a lecture.
What's your approach if somebody who wants to start a business contacts you – how do you advise them?
We've established a procedure for looking at what a new founder's current situation is. If conditions are right, professionals from CRISP or Fraunhofer start by looking over the technical solution. Then we look at the market to see what opportunities are available there. A good technology isn't enough by itself, you have to check whether there's a need for it in the market. It's important to clarify where you can get funds from – and we can help with that.
Another relevant question is how fast the young company can grow – how long it will take to develop the product, and when it will get into marketing. German start-ups start their marketing pretty late – Israeli and U.S. companies get to that point a lot earlier.
_____________
You will also find news about all aspects of it-sa and the IT security environment in the it-sa Security Newsletter.