it-sa Newsroom
it-sa continues to grow: relocation to Halls 9 and 10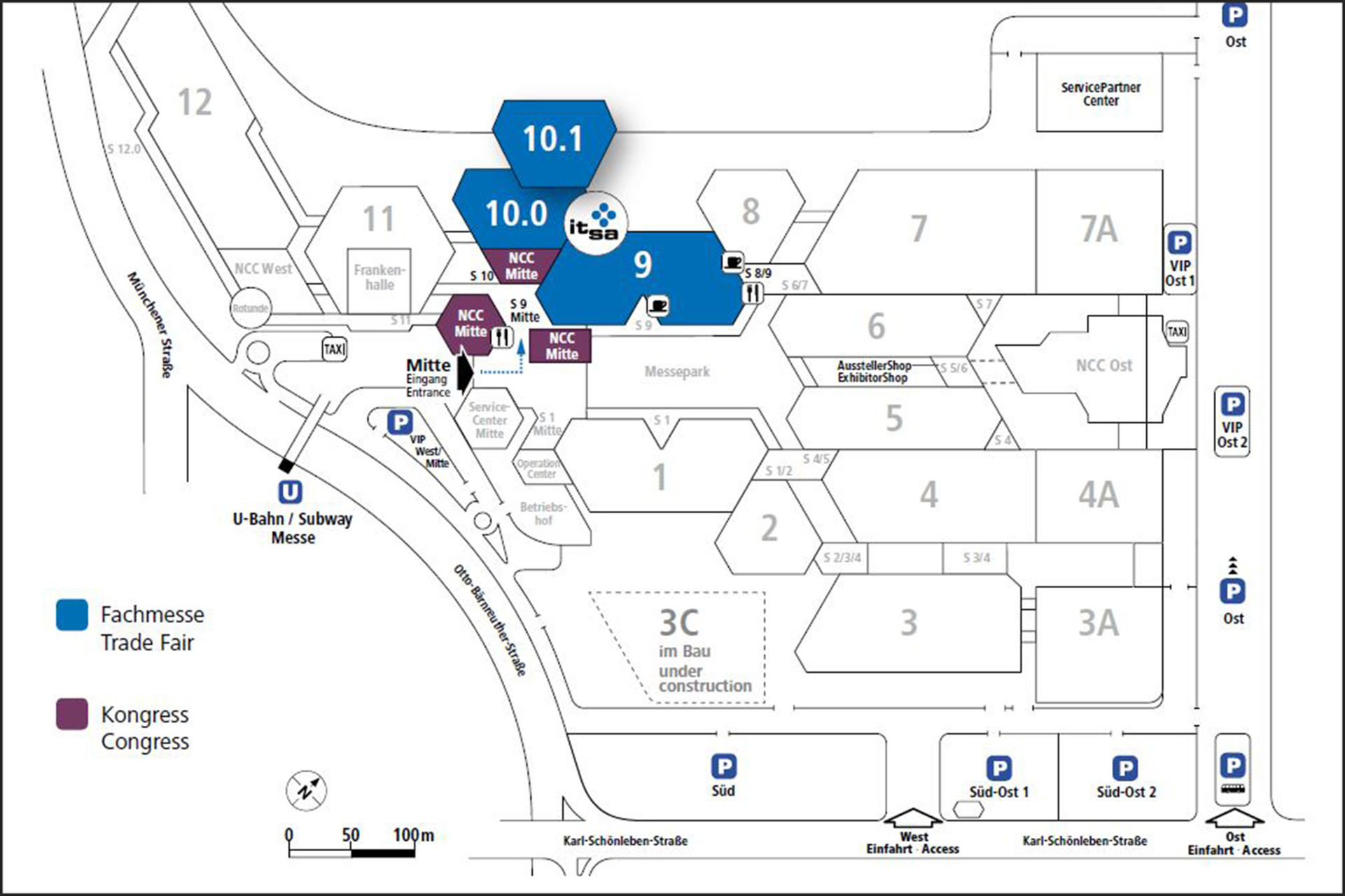 With 489 exhibitors in 2016, it-sa reached the capacity limits of Hall 12. As exhibitor numbers are expected to go up even more at it-sa 2017 the event will be held in Halls 9 and 10. Visitors will now access the trade fair directly via Mitte entrance at Exhibition Centre Nuremberg. As in the past, the accompanying congress programme Congress@it-sa will take place directly adjacent to the exhibition and is also reached via Mitte entrance. There will be no change to the successful trade fair concept, which covers the entire spectrum of current IT security solutions, from hardware and software through research, consultancy and services to the physical protection of data centres. The information on offer will be complemented by open forums where exhibitor presentations provide practical insights, industry expertise and discussions on the latest IT security issues.
All information on the new hall configuration and the floor plan can be downloaded here.
_______________
You will also find news about all aspects of it-sa and the IT security environment in the it-sa Security Newsletter.