it-sa Newsroom
UP19@it-sa: Start-ups can apply for the CyberEconomy Match-Up as of 1 June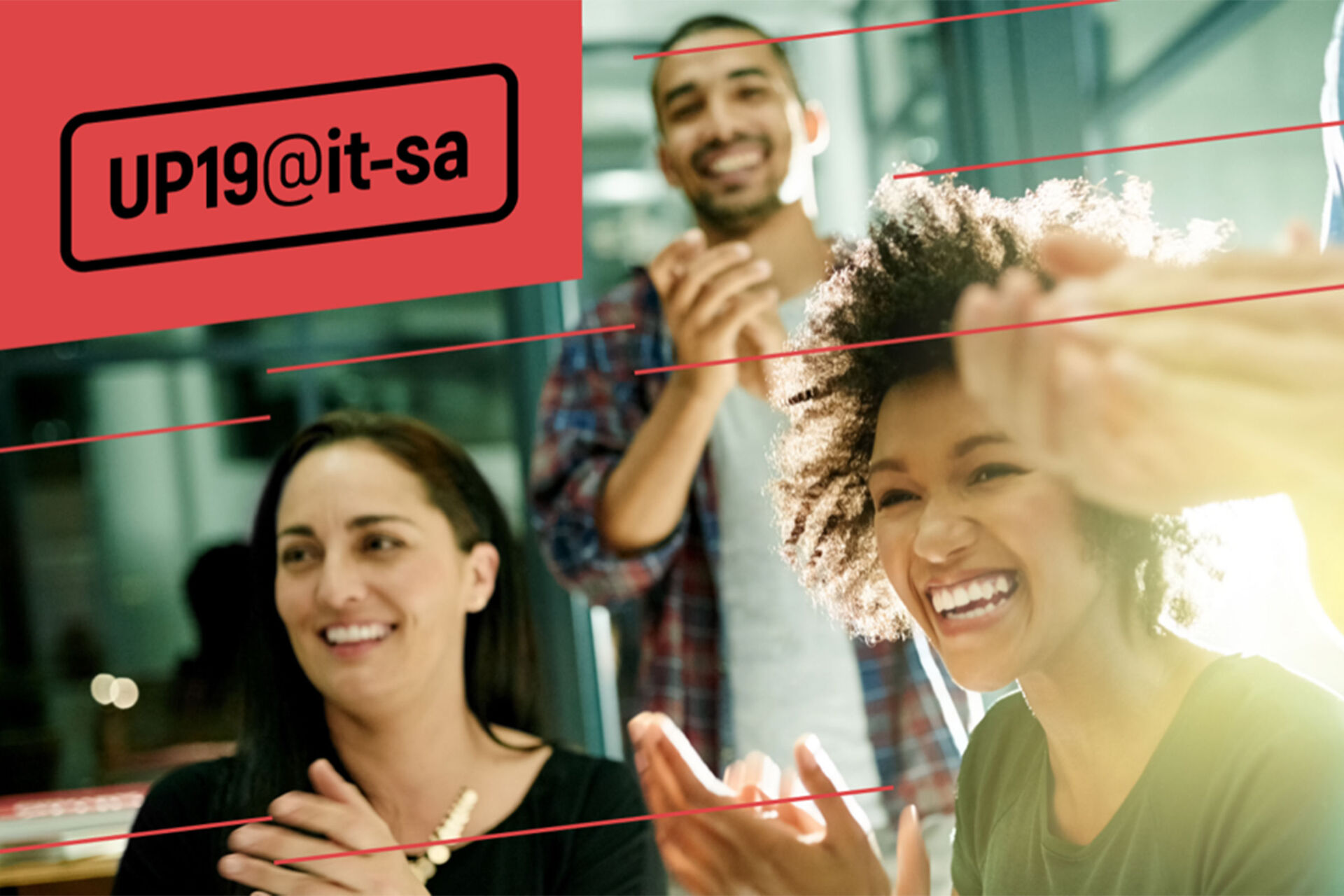 The CyberEconomy Match-Up for start-ups, makers and decision-makers will enter its second round on 7 October 2019 when the UP19@it-sa award will be handed out for the second time. The match-up, which was launched last year at UP18@it-sa, is the event at it-sa for start-ups in the world of IT security and data protection.
This competition for cybersecurity start-ups in Germany, Austria and Switzerland will bring founders and young companies together with company decision-makers, consultants, influencers, potential backers and business partners the day before it-sa opens its doors. At the contest, they will be able to present their business ideas and innovations in an elevator pitch. A jury of experts will select the 12 finalists in advance.
The prize is a customised five-day mentoring and coaching programme from the Bavarian IT Security Cluster and Digital Hub Cybersecurity, together with special terms for participating at the Start-up Area at it-sa 2020 with a total value of EUR10,000.
 
Apply now!
Start-ups from Germany, Austria and Switzerland with a focus on IT security or data protection that have been in operation for no more than five years are eligible to apply. Applications can be submitted online between 1 June and 9 August 2019 .
You can find more information about the application process and the jury of experts here.
_____________
You will also find news about all aspects of it-sa and the IT security environment in the it-sa Security Newsletter.