it-sa Newsroom
Former Anonymous and LulzSec member Jake Davis to hold special keynote at it-sa 365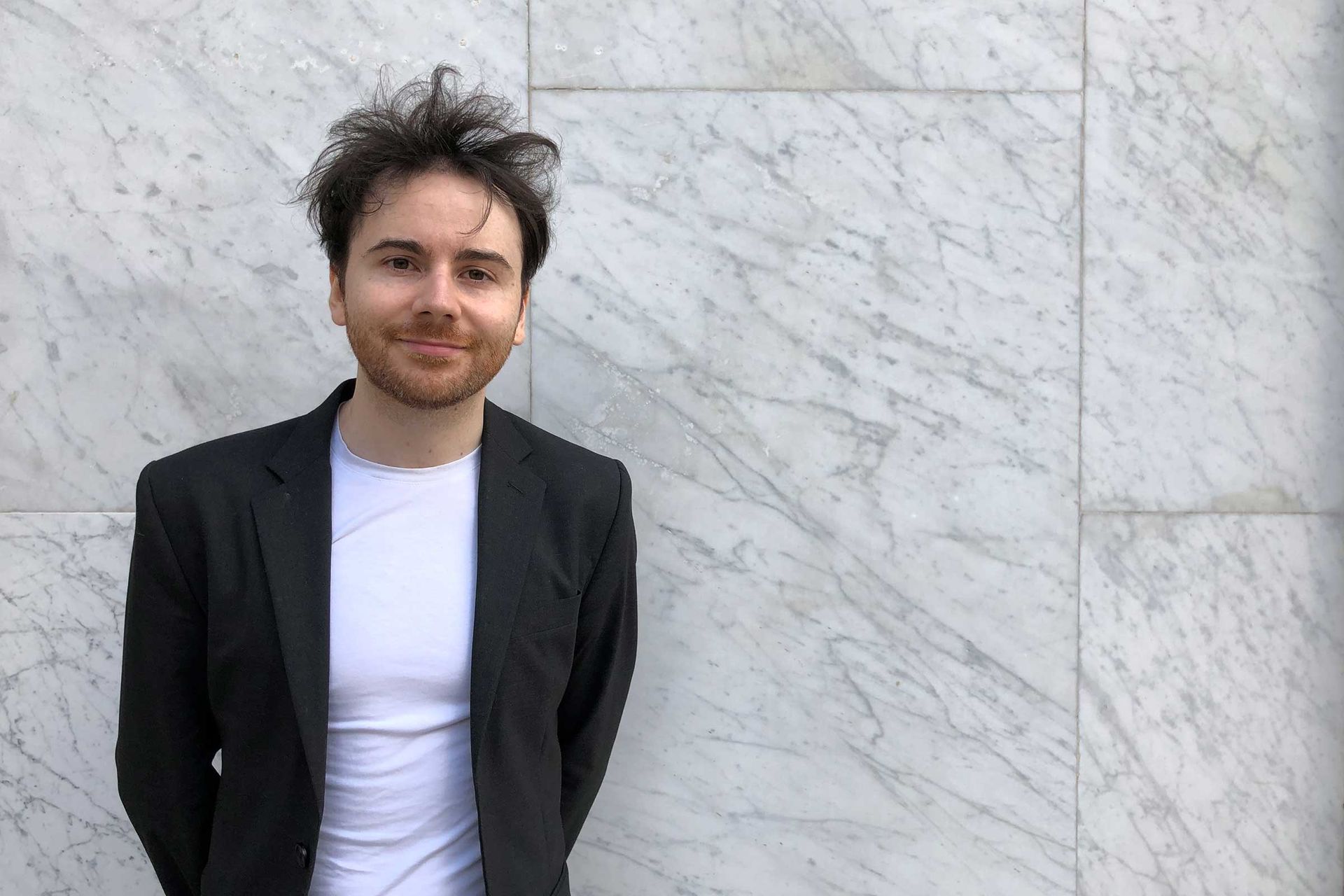 The new dialogue platform it-sa 365 will go online on 6 October as a year-round information and dialogue platform for the IT security sector and IT security experts. The special keynote, which in recent years has become a genuine crowd-puller at the it-sa Expo & Congress in Nuremberg, will therefore be held virtually this year as the highlight of the it-sa 365 Launch Days. The keynote speaker is former Anonymous and LulzSec member Jake Davis.
On Thursday 8 October, from 12:00 to 13:00, Jake Davis will show us what makes hackers tick. In his special keynote "The Future of Hacking", he will look back on his experiences in the hacker collective Anonymous and point out the dangers inherent in trends like TikTok that will change the hacking of the future.
Specialist in hacker culture
Jake Davis can look back on an eventful past as a hacking activist and member of the hacker collectives LulzSec and Anonymous. Today, Davis is a consultant, author and speaker on IT security issues and a much sought-after expert in this field. As an expert on hacker culture, he is interested in raising awareness and disseminating knowledge about important cyber-security issues. In this role, Davis has advised the espionage and hacking museum Spyscape in New York as "Head of Hacking" and has also worked on plots about hacking and spying for the screen adaptation of the best-selling book McMafia.
Extensive programme for participants
The it-sa 365 platform offers a wide-ranging programme to facilitate professional discussions and networking opportunities for IT security experts. It features numerous virtual presentations by vendors, product-neutral discussion panels under the banner "it-sa insights", industry news and more detailed information, e.g., in the form of white papers. As a result, it-sa 365 complements the it-sa Expo & Congress by providing a dialogue platform that brings IT security providers and users together all year round. Free (advance) registration will open a few days prior to the Launch Days at: itsa365.de.
For more information please visit: www.itsa365.de/en
Information for IT security solution providers is available on a dedicated website: www.it-sa.de/en/preview-itsa365
it-sa and it-sa 365
It-sa is the largest trade fair for IT security in Europe and is also one of the leading events of its kind worldwide. Congress@it-sa offers decision-makers and experts additional expertise.
All year round, it-sa 365 offers innovative dialogue formats to enable IT security providers to network online with management and technology representatives with an IT security function. The digital platform is currently in the development stage and will launch on 6 October 2020.
Safety and security trade fairs at NürnbergMesse
NürnbergMesse has established and proven expertise in the safety and security field. With events such as Enforce Tac / U.T.SEC – Trade Fair for Law Enforcement, it-sa and it-sa India – Trade Fairs for IT Security, FeuerTrutz – Trade Fair for Preventive Fire Protection as well as Perimeter Protection – Trade Fair for perimeter protection and also FIRE & SECURITY INDIA EXPO, it brings together a total of about 1,650 exhibitors and over 42,000 visitors from all over the world.
For more information please visit: www.nuernbergmesse.de/security