it-sa Newsroom
it-sa 365 takes the 'Home of IT-Security' onto the web! Digital dialogue platform launches in October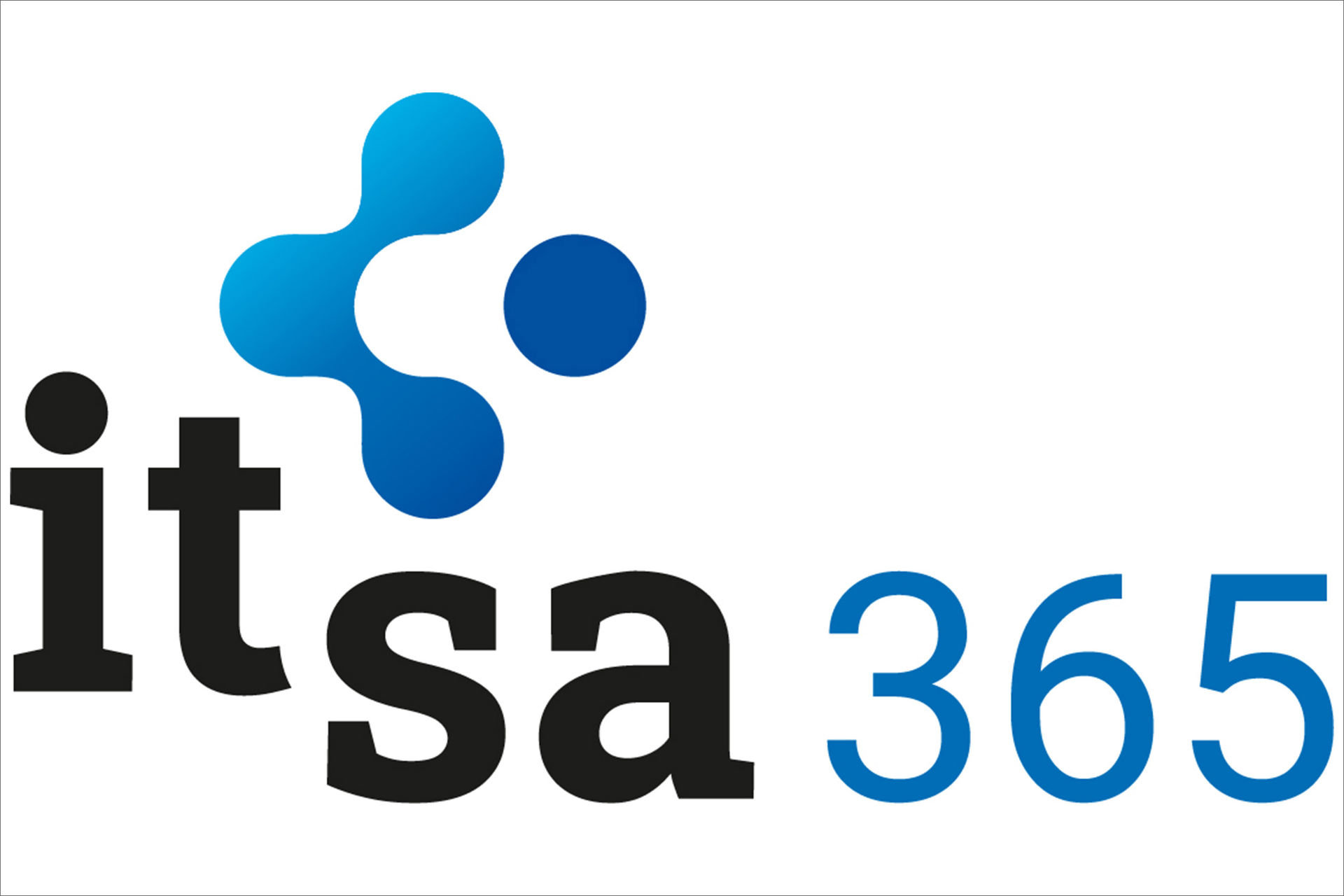 "Solutions – Networking – Knowledge" – the slogan for it-sa 365, the new digital platform for dialogue on IT security. The new portal, which will be available all year round, launches on 6 October and will offer a comprehensive index of providers and solutions, interactive dialogue formats and the latest information on cyber security. In the process, it-sa 365 will draw on familiar elements from Europe's largest IT security trade fair: product-neutral postings, "it-sa insights", many presentations on management and systems for secure IT infrastructures, in addition to workshops and seminars in line with the accompanying Congress@it-sa, take it-sa into the digital world. The events, in interactive formats, will be divided into several live streams and will take place between 6 and 8 October. The platform will then remain accessible 365 days a year, making it the first port of call for the latest industry information and interaction within the IT security sector.
Dialogue between two trade fairs with virtual networking
"it-sa 365 creates a virtual link between two events," explains Frank Venjakob, Director it-sa. "Once a year, the IT security sector presents its latest products and solutions at it-sa, making Nuremberg the 'Home of IT Security'. Now, it-sa 365 is taking the 'Home of IT-Security' onto the web!"
Trade fair highlights as online formats
it-sa 365 draws on popular points from the supporting programme, turning them into online formats: for example, experts will offer brief introductions on the latest developments and new products, just as they do in the "Management" and "Technology" presentations. Further online highlights are the "it-sa insights", product-neutral discussions on overarching questions and trends in IT security, and the Special Keynote. The Congress@it-sa congress programme is also being adapted. Interested businesses and institutes can use the platform for training sessions or work meetings for relatively large groups in virtual rooms, not only during the intensive launch programme, but all year round. UP@it-sa, the most important competition for security start-ups in the German-speaking countries, will also be held in virtual form this year as part of it-sa 365.
New opportunities to participate using video calls, white papers, etc.
it-sa 365 also helps IT security providers to achieve their sales and marketing goals by offering the perfect formats for participation. Ways the participating companies can reach the registered users include video presentations and downloads of white paper articles, studies and other information relevant to the sector. This is a way for it-sa 365 to add value for the relevant brand and help IT security providers to position themselves  on the market as thought leaders. it-sa 365 is aimed at all IT security providers, regardless of any previous trade fair involvement. NürnbergMesse is currently advising it-sa exhibitors about opportunities to participate in it-sa 365.
Platform for all IT security providers
The platform is based on a comprehensive product and solution search option that enables users to call up supplier profiles. The integrated networking function enables participating businesses to connect with more and more new contacts online, generating additional leads outside the trade fair timeframe. The targeted search option for companies and products helps in this regard. "it-sa 365 offers all businesses in the IT security sector additional potential to gain new customers," comments Venjakob. "And they can also demonstrate their own skills in one of the participation formats. In particular, users benefit from the opportunity to approach new contacts directly via it-sa 365 and expand their network." Lastly, it-sa also serves as a source for the latest industry information.
Positive response from the sector
Venjakob is happy with the positive response from many exhibitors at it-sa: "The key functions for it-sa 365 are in place and platform development is in full swing. That makes it all the more pleasing that so many businesses, associations and organizations have already announced their interest in taking part, even before we were able to go to the market with detailed information."
Information for IT security solution providers is available on a dedicated website:
www.it-sa.de/en/preview-itsa365
Further information for participants is available at:
www.it-sa.de/it-security
New hall arrangement for it-sa 2021
The next it-sa will take place at the Exhibition Centre Nuremberg from 12 to 14 October 2021, when it will move into new halls adjacent to the state-of-the-art NürnbergConvention Center Ost. it-sa 365 will also carry a part of the trade fair online.
it-sa and it-sa 365
it-sa is the largest trade fair for IT security in Europe and is also one of the leading events of its kind worldwide. Congress@it-sa offers additional expertise for decision-makers and experts.
All year round, it-sa 365 offers innovative dialogue formats to enable IT security providers to network online with management and technology representatives with an IT security function. The digital platform is currently in the development stage and will launch on 6 October 2020.
Security trade fairs at NürnbergMesse
NürnbergMesse has established and proven expertise in the security field. With events such as Enforce Tac / U.T.SEC – Trade Fair for Law Enforcement, it-sa and it-sa India – Trade Fairs for IT Security, FeuerTrutz – Trade Fair for Preventive Fire Protection as well as Perimeter Protection – Trade Fair for perimeter protection and also FIRE & SECURITY INDIA EXPO, it brings together a total of about 1,650 exhibitors and over 42,000 visitors from all over the world.
For further information please go to: www.nuernbergmesse.de/security